European-Inspired: a mix of vintage + modern Vancouver Florist. Visit our beautiful brick and mortar flower shop @ 1930 Arbutus St. (
Vancouver
BC). We are located in lovely
Kitsilano
in a 100 year old Heritage Building. Come check out our vast selection of fresh locally grown flowers. Order online 24/7 @
shop.celsiaflorist.com
Simple elegance
May 21
Today we're bringing you floral inspiration from one of our recent weddings at Fairmont Waterfront.
"Simple and classic" was the vision Shelley and Phil came to us with, wanting to execute an elegant, natural look with a color palette of champagne, white and blush pink.
We achieved the style with an array of seasonal blooms including peonies, lilac, roses, ranunculus, rice flower, hydrangea, and apricot blossoms.
We'll get to the arrangements in a minute, but first we had to share with you a beautiful picture of the glowing bride captured by The Apartment Photography in VanDusen Gardens.
Stunning!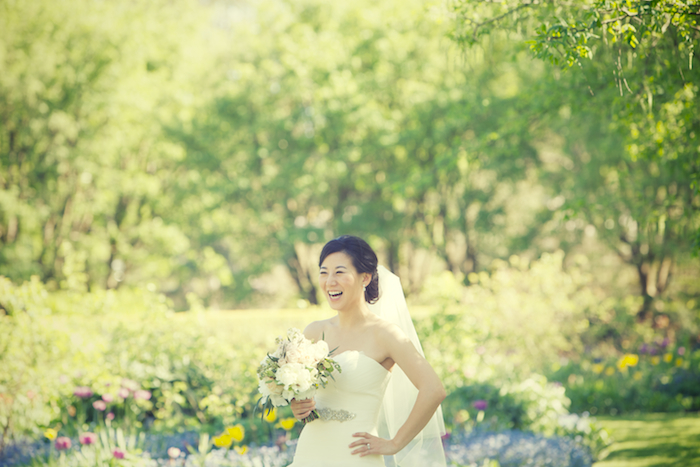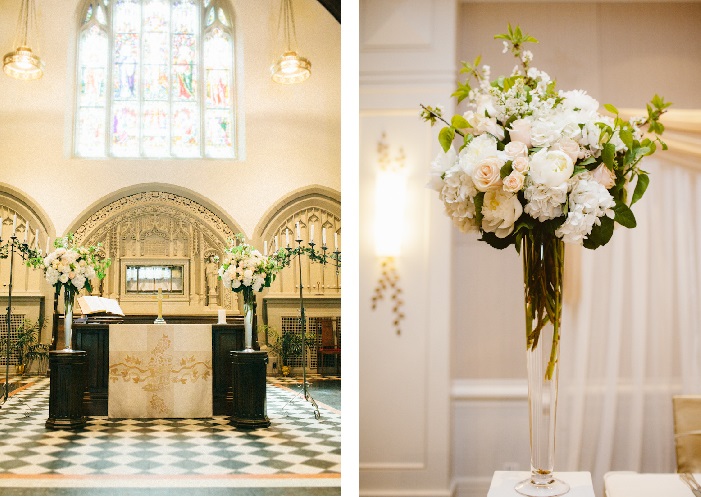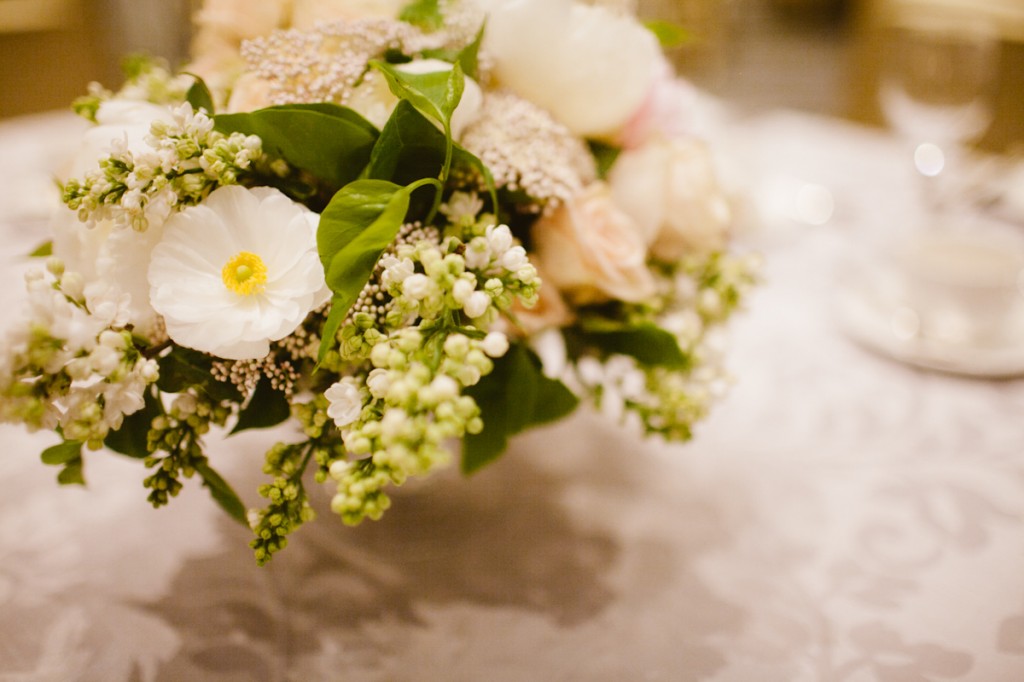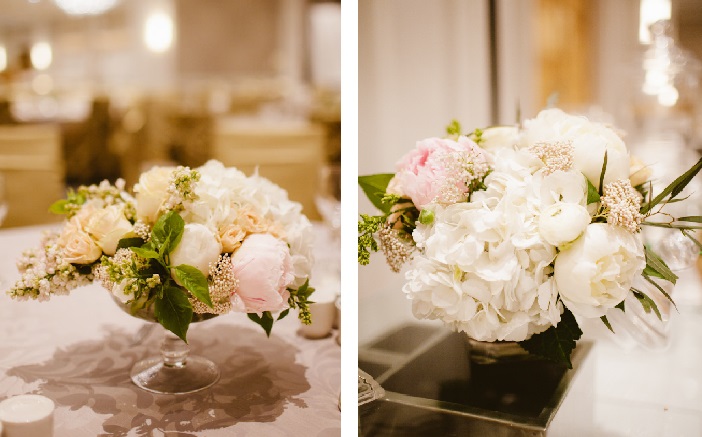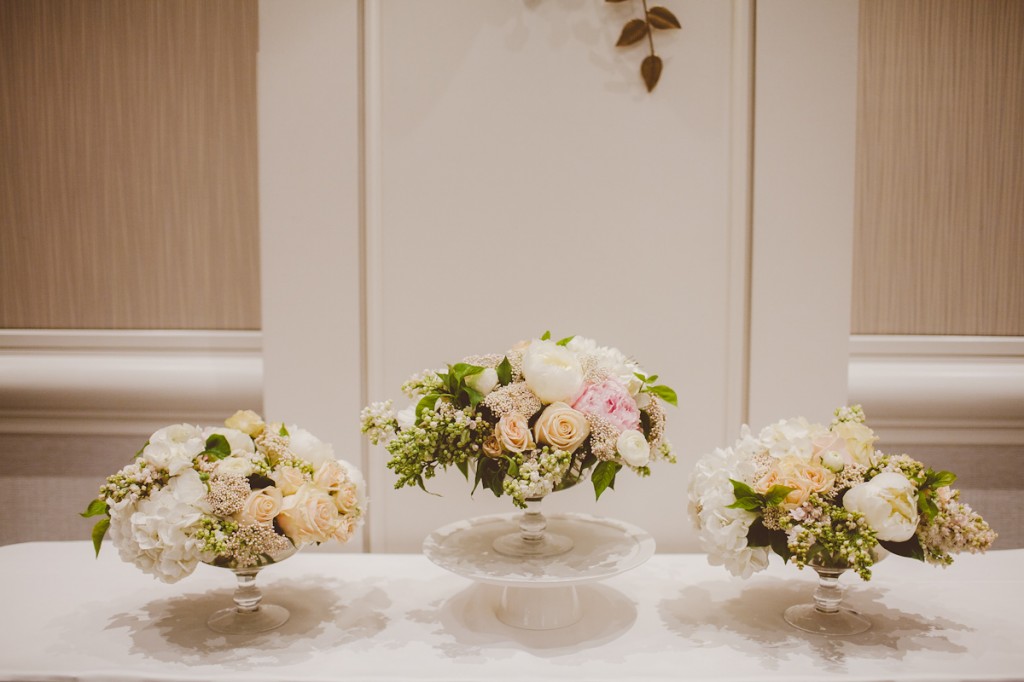 A classic color pairing
May 15
There are few color combinations as timeless and classic as white and green.
It has the ability to lend itself to any occasion, mood or style of design and best of all, it's a color palette you can use year-round when it comes to florals.
Here's just a handful of examples of white and green arrangements we've designed at Celsia Florist across the Winter and Spring months.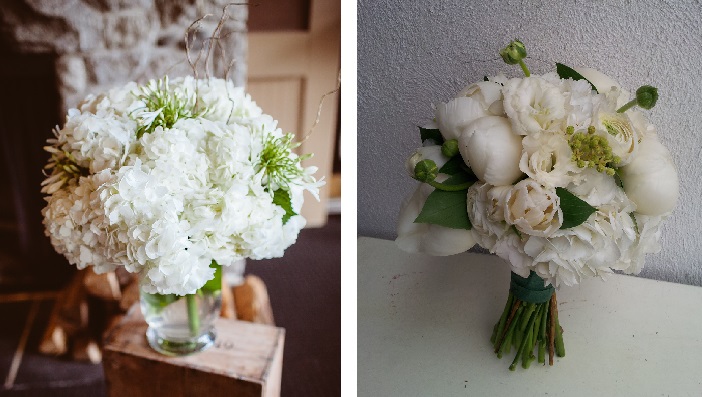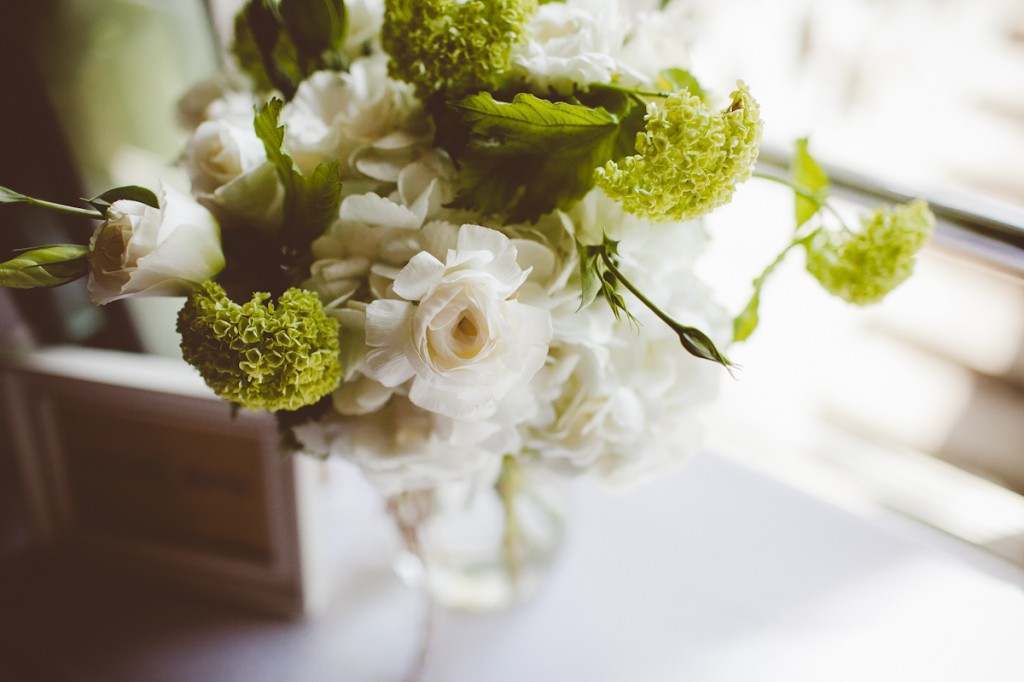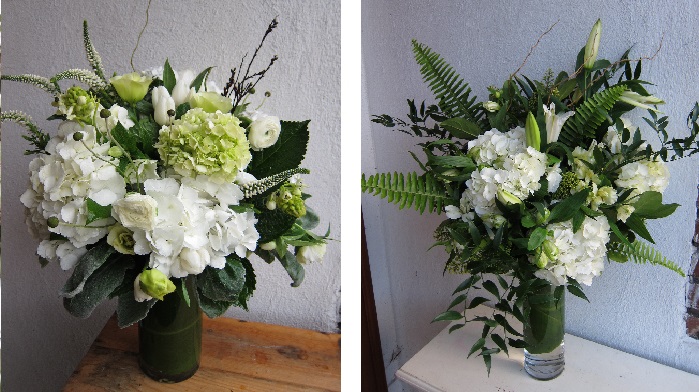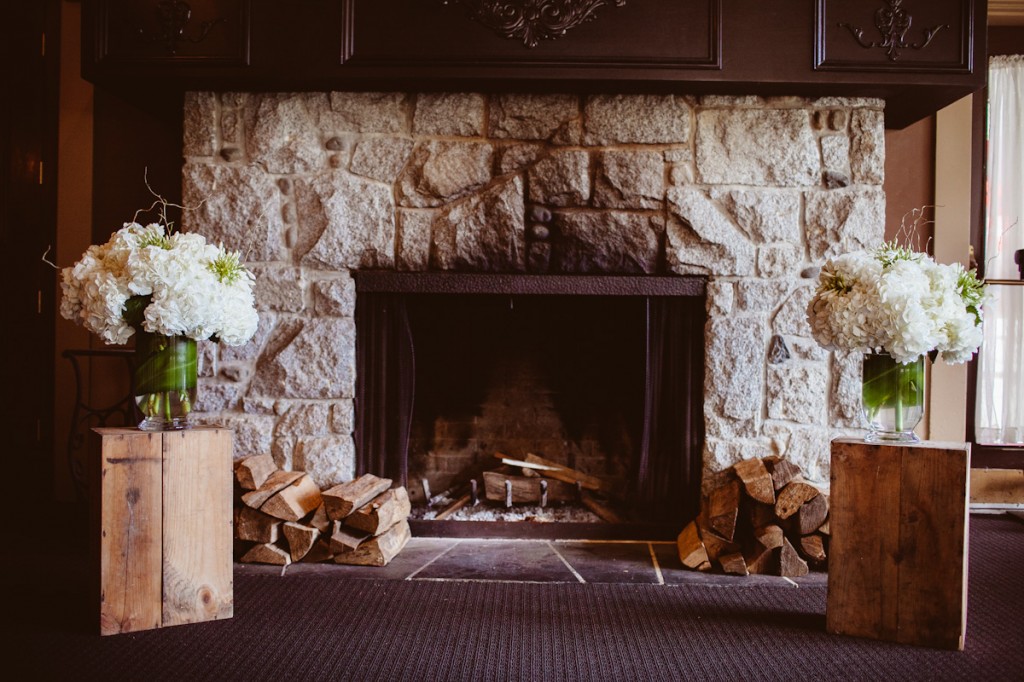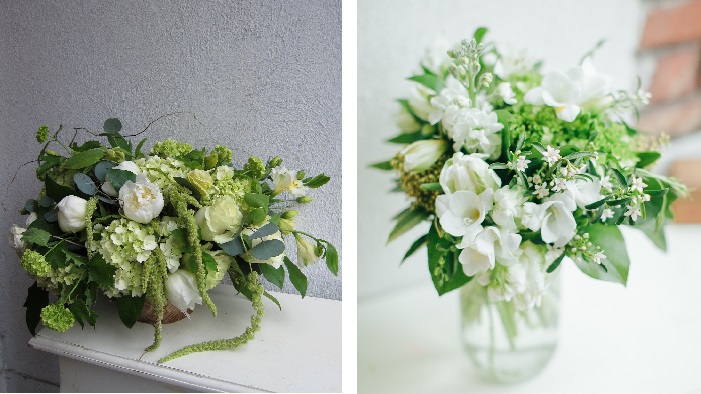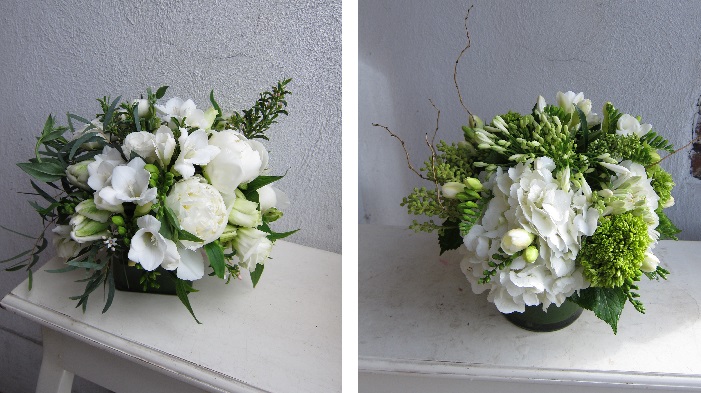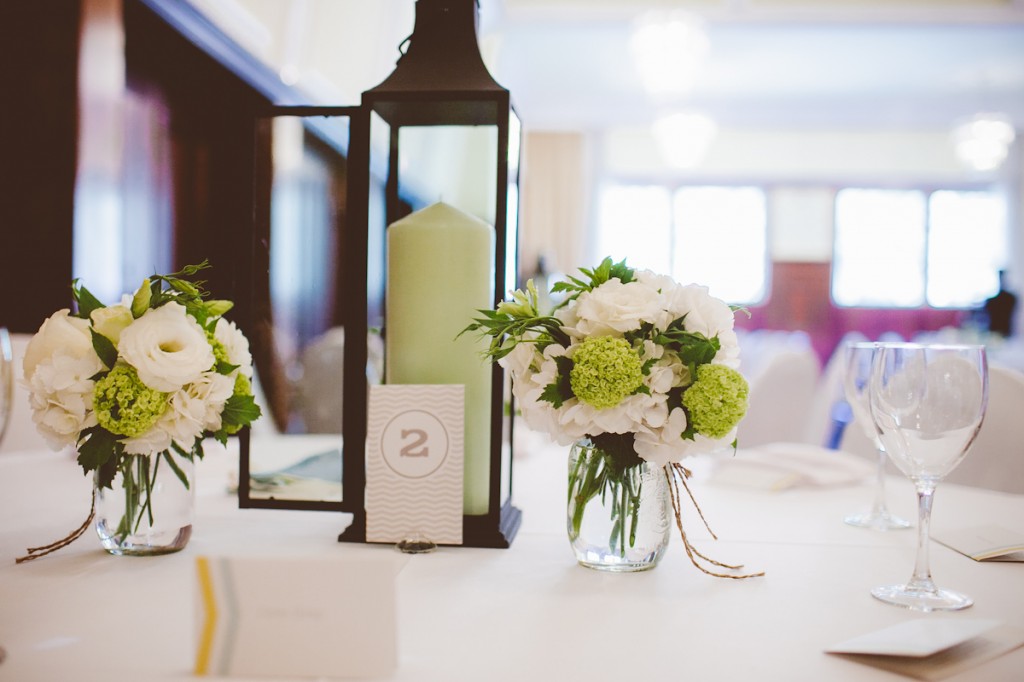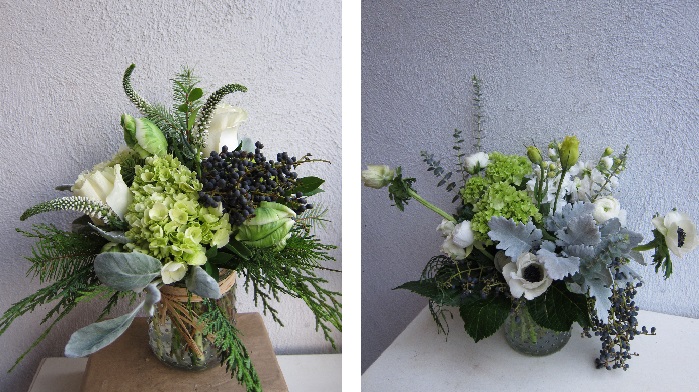 The Great Gatsby experience
May 10
Today's the day! Finally, the release of Baz Luhrmann's much talked about screen adaptation of F. Scott Fitzgerald's famous tale of America in the 1920s, The Great Gatsby.
To celebrate the release we bring you the glamour, elegance and opulence of this era through a Roaring 20s-inspired editorial we worked on with Kailey Michelle Events for Bride.ca
Photographed beautifully by Matt Kennedy at Vancouver's iconic Teahouse at Stanley Park, this shoot was the epitome of luxury. From Bisou Bridal's exquisite Jenny Packham and Monique Lhullier gowns to the gorgeous garden roses and gold sequinned linen lining the table, the abundance and affluence synonymous with this bygone era was truly on show.
And we couldn't get enough of it. Every girl should have an opportunity to dine at a table with sequinned linens, right?
Enjoy the images and Happy Gatsby Friday!
(Don't forget to place your Mother's Day order for Sunday!)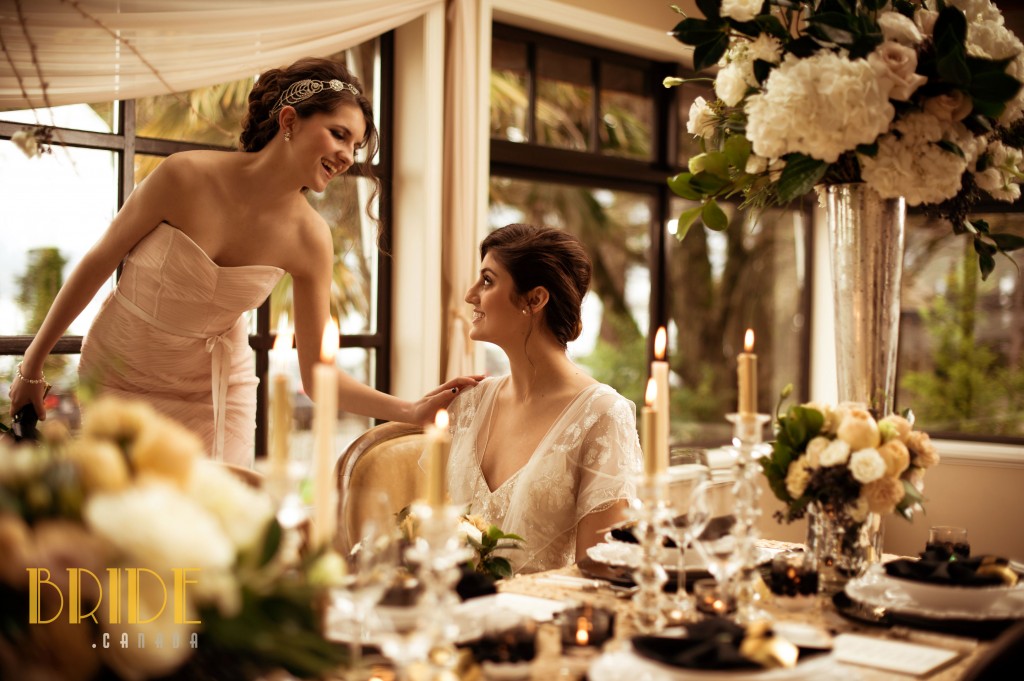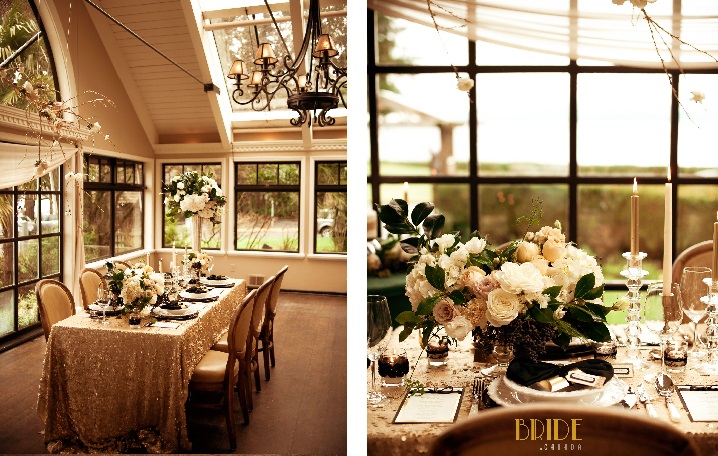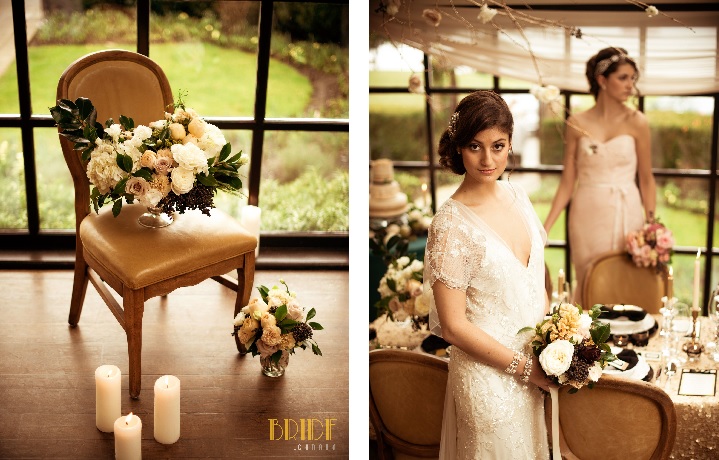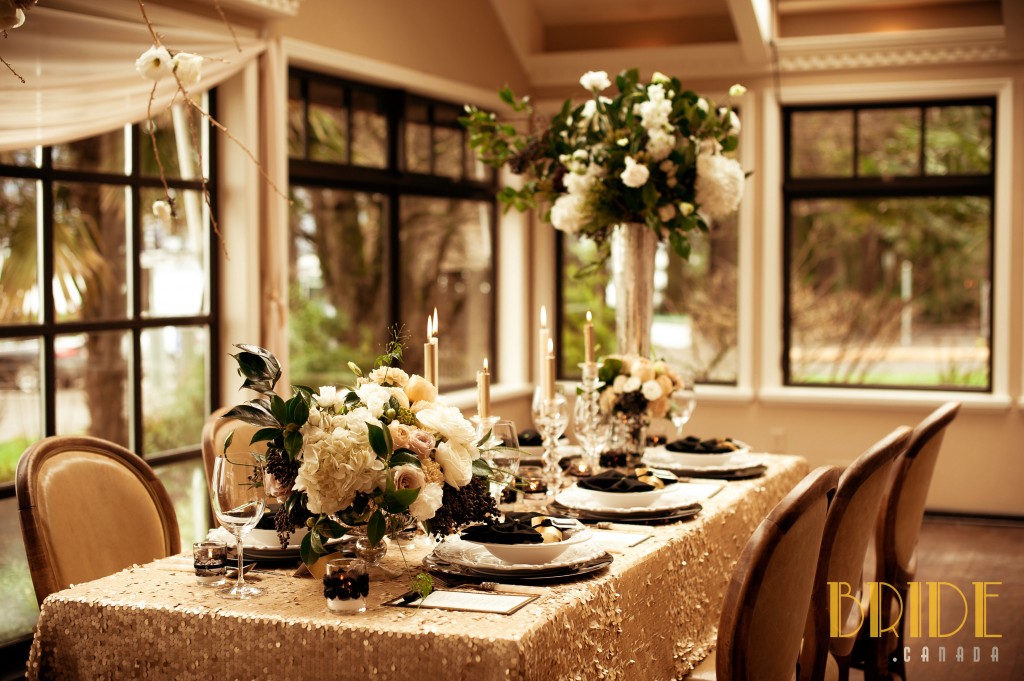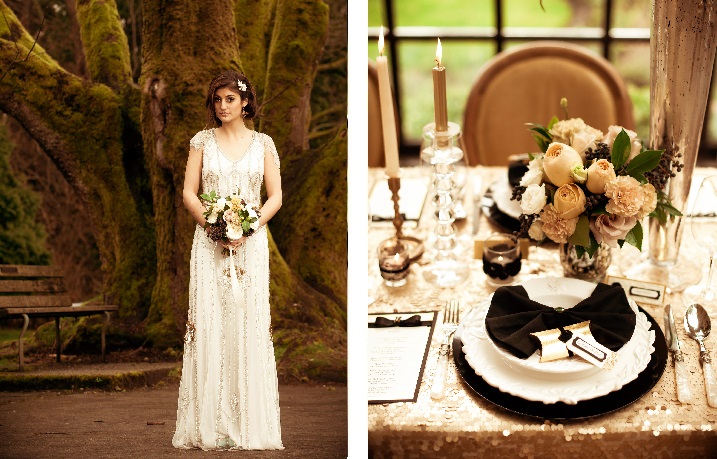 You can see more images and the full editorial feature at Bride.ca
Mother's Day Meanings
May 6
If you follow along on our Facebook page you may be familiar with a little post we do each week called Monday Meanings. Each Monday we share with you a picture of one of our arrangements along with the meaning behind a featured bloom.
It's only a small post but it is undoubtedly one of our favorites. Together we have learnt the meaning of so many flowers and discovered a sweet new little language , The Language of Flowers. (There are many books by this name that would make a beautiful Mother's Day gift. We recommend the novel by Vanessa Diffenbaugh.)
Considering Mother's Day is on Sunday, we thought we'd bring you an extended Monday Meanings today based on a garden-inspired arrangement we created with Spread Love Events for a recent shoot.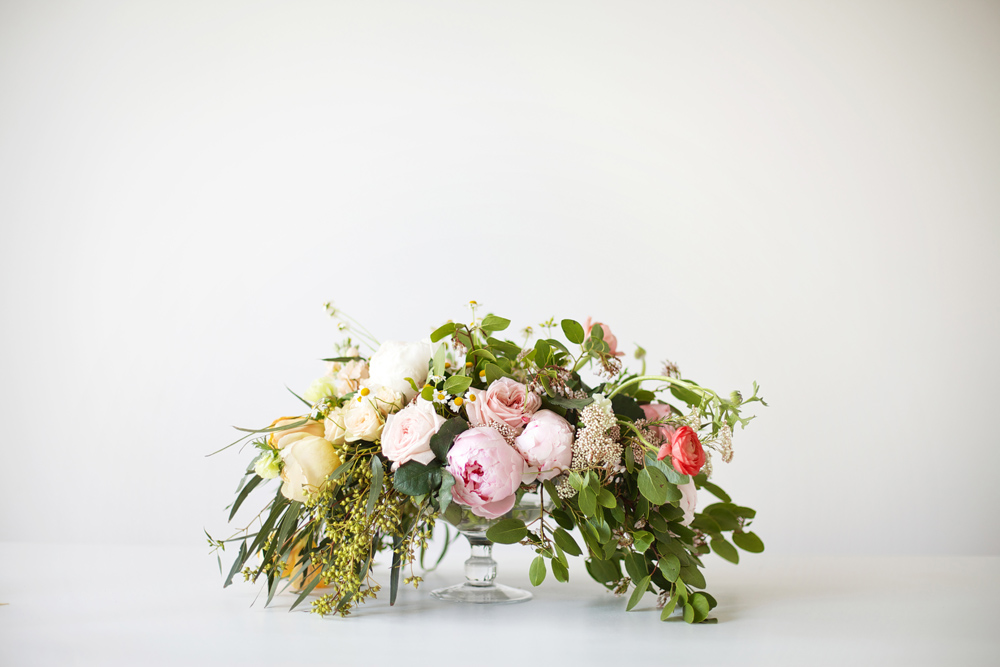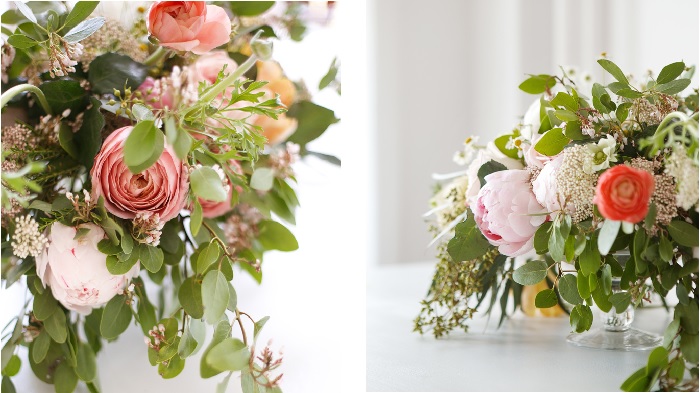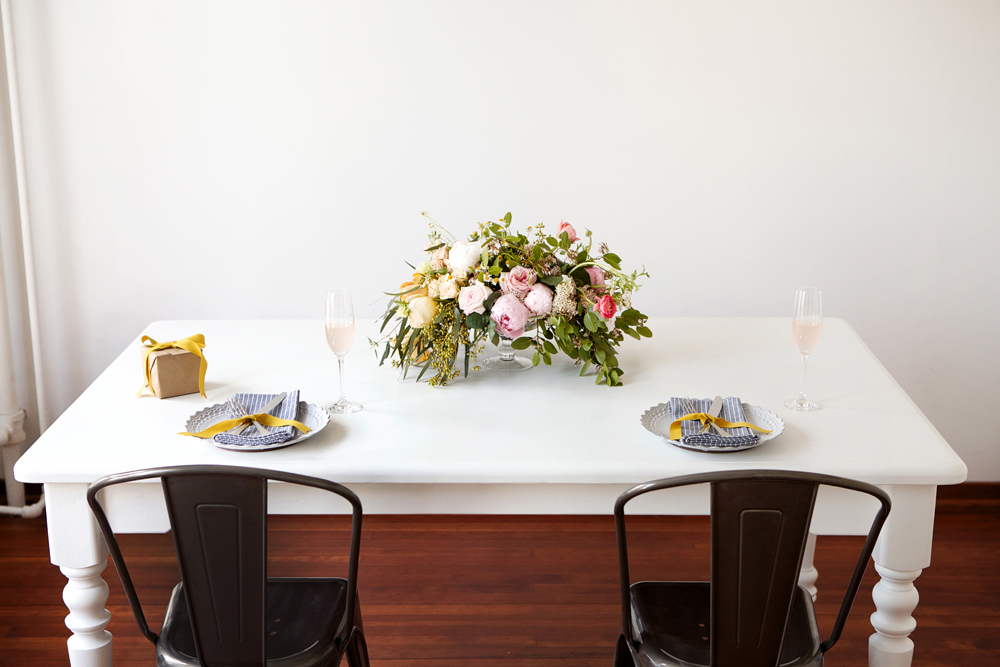 Now to deconstruct…..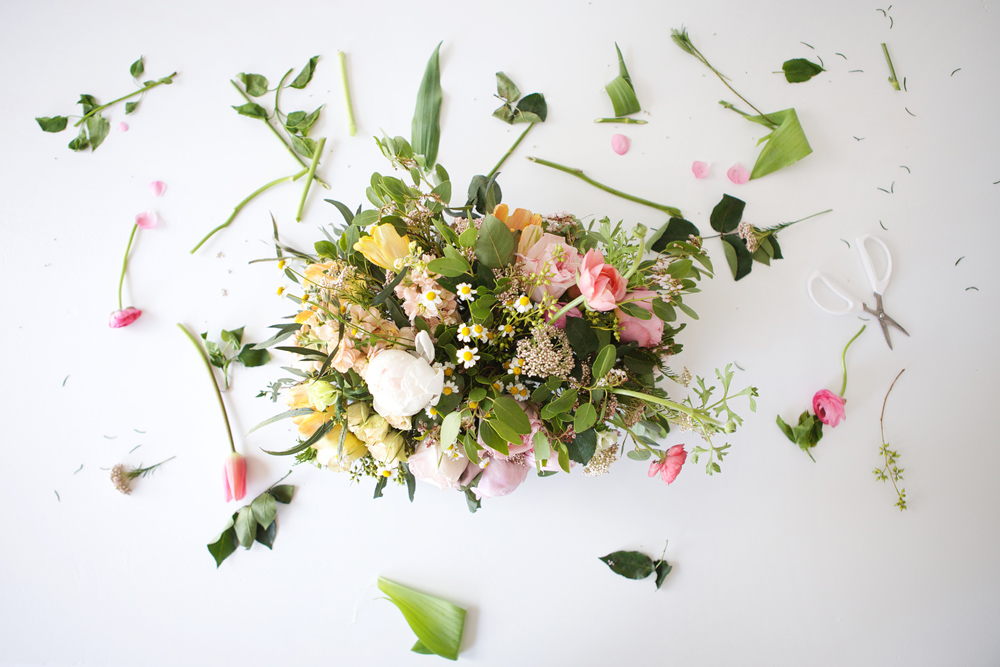 The meanings behind some of the featured blooms: Tulip – declaration of love, Stock – you will always be beautiful to me, Matricaria/Chamomile – energy in adversity, Ranunculus – you are radiant with charms, Eucalyptus – protection, Pale pink rose – Grace.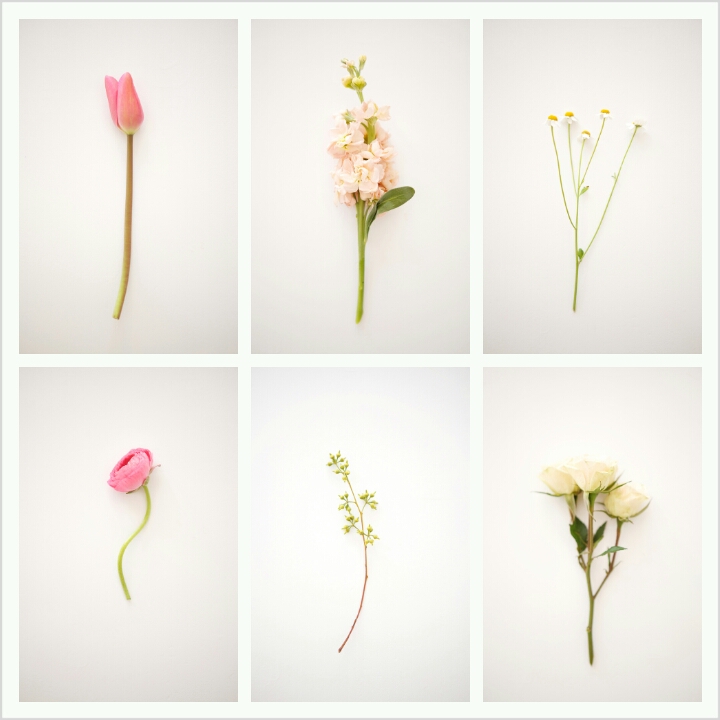 If you would like to learn more of our Monday Meanings, like us on Facebook.
Huge thank you to Gucio Photography for the images and Spread Love Events for the styling. You can see more images from this shoot on Spread Love's blog and see how, with some thoughtful details, you too can prepare a special Mother's Day Brunch for the special person in your life.
Remember you can place your Mother's Day orders at our online store now.
Our Spring Collection
May 1
These glorious, endless days of sunshine and fresh, blossoming blooms are a true sign that Spring is here.
And we're just loving it! So much so, that we have designed a new floral collection for your Spring enjoyment, just in time for Mother's Day too.
Let us share with you a few of our favorites.
Can't decide which one to choose? Simply select "Designer's Choice" at our online store and we will design something unique for you.
You can view our full collection and place your order here or by clicking the "order" tab at the top of this page.
Pretty-in-pink tea party
Apr 22
We couldn't resist bringing you these beautiful images from a delightful little birthday tea party we provided florals for recently.
The color scheme of pastels, pinks, cream white and orange was oh-so-feminine and paired perfectly with the mercury glass vases and votives used throughout.
We thought the birdcage finished with blooms was a cute touch too.
What girl wouldn't love a pretty-in-pink party (or bridal shower)! Enjoy!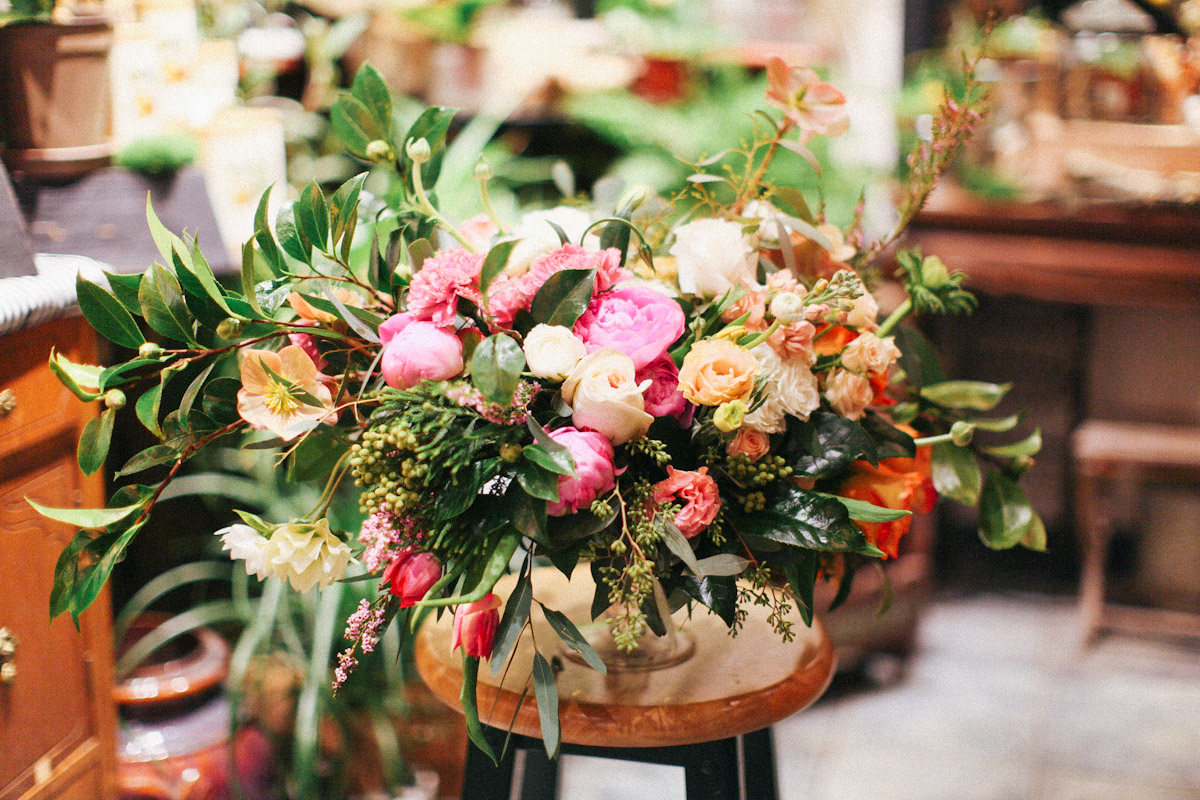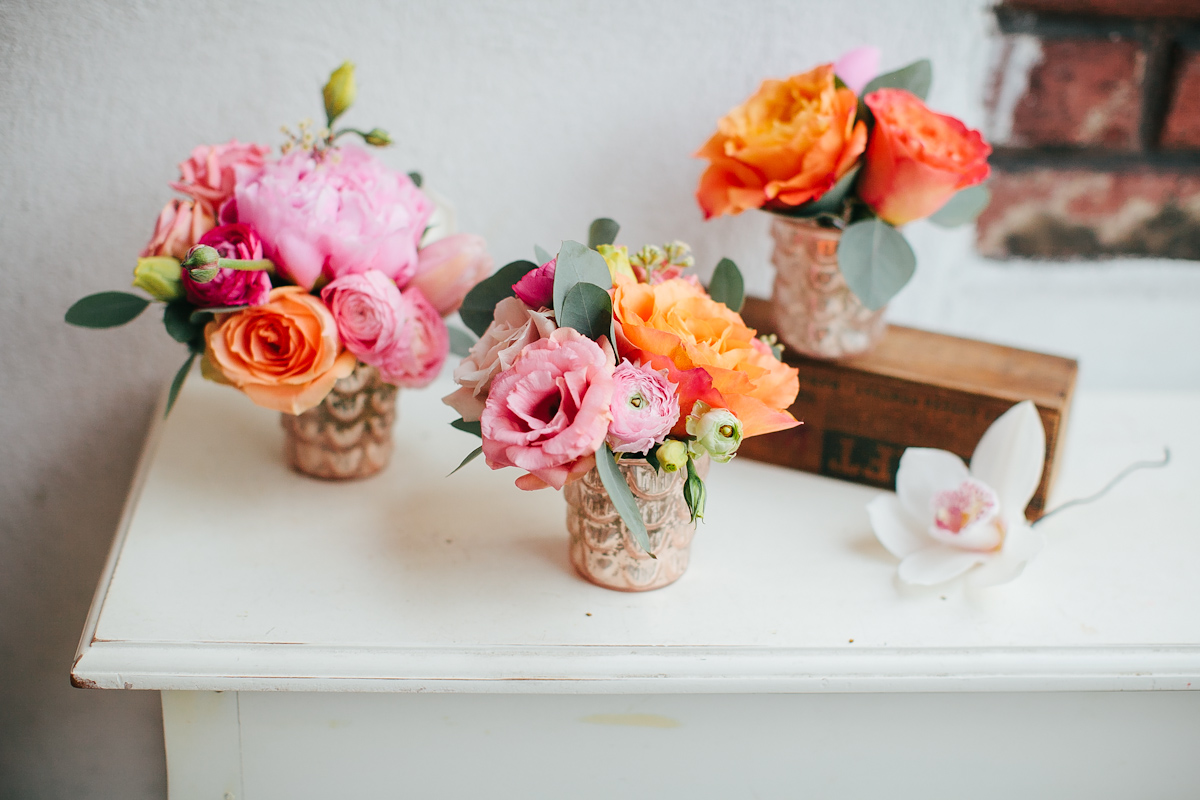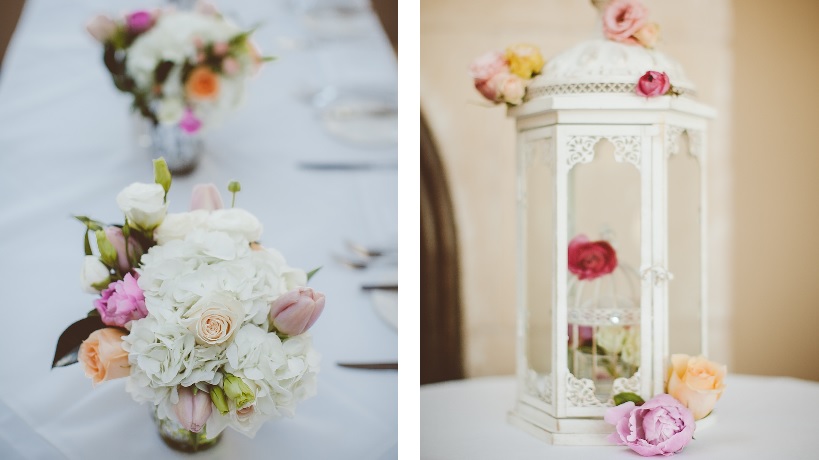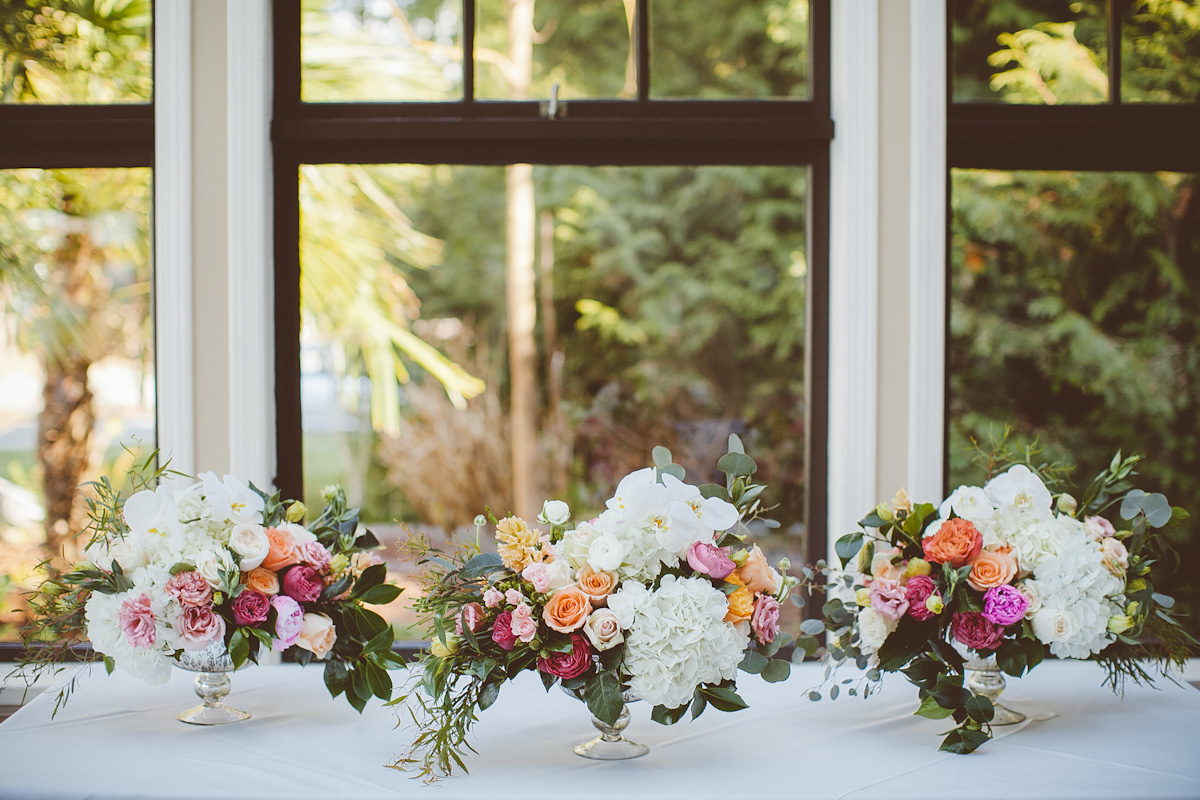 You can find more tea-party-inspired florals from this event on our Pinterest page.
Florals and food galore!
Apr 16
We have an exciting new partnership to share with you all today, along with some fabulous photos from our first collaboration.
We are delighted to announce we have partnered with the incredibly-talented team at Railtown Catering to fulfill all of the floral needs for Railtown and their clients.
Our first collaboration was at Railtown's spectacular launch party last week at Vancouver Urban Winery and we could not have been more thrilled with how things went. (And the food… On the food!)
We were asked to create a "fresh and Spring-like atmosphere" through our florals and were given the creative freedom to execute the vision how we saw fit. Talk about a dream job!
Drawing on citrus tones and seasonal blooms combined with organic elements such as wood and birch, we created Spring garden party-inspired florals which were the perfect complement to a beautiful venue and magical food. (See… we're still talking about the food!)
But enough of the chatter – it's time for some photos.
You can see more images from the launch party on our Facebook page.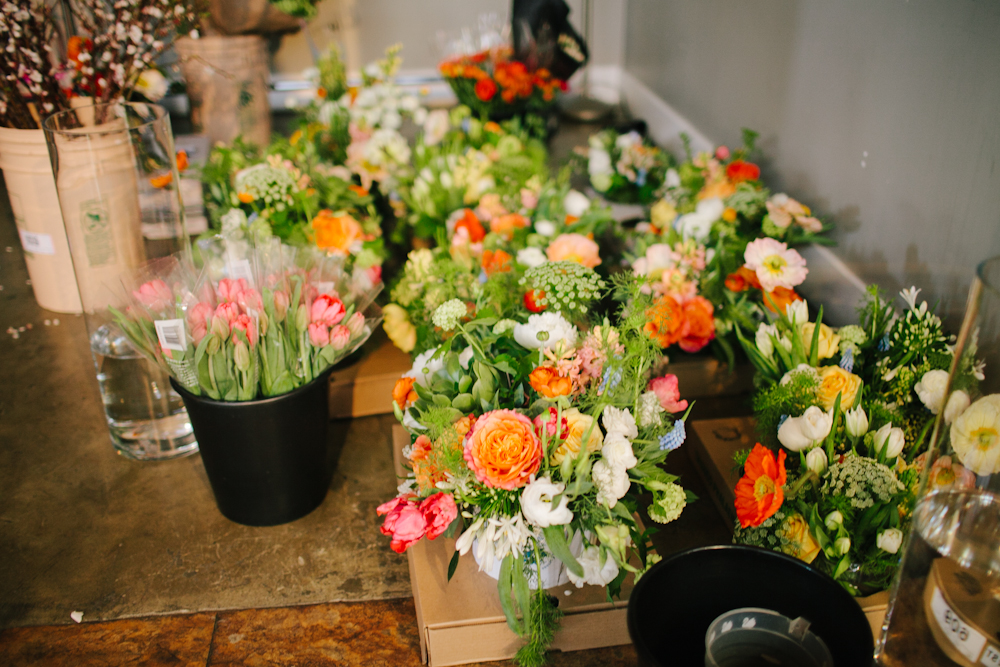 The flowers have arrived!
If you haven't already, jump on to Facebook and like our page for daily floral eye candy! And while you're there, head on over to Railtown Catering's page as well. We can guarantee they will add many a mouth-watering treat to your daily newsfeed!
Love is a big deal
Feb 13
One of our favorite days each month here at Celsia Florist is when we get to share our new window display with you!
Well today is that day!
In celebration of all things love this Valentine's Day we have called upon the delightful styling and imagination of the ladies at the aptly-named Spread Love Events.
With attention to detail that never ceases to take our breath away, this month's creation is a colourful and fun display that exudes playful joy.
The florals featured in our main window are the boho-chic vision of the fabulously talented Le Soirees. We were fortunate enough to be involved in a photo shoot with Le Soirees this week and couldn't bear to see such beauty go to waste. Just wait until you see these arrangements combined with the styling delights of Le Soirees and the photography brilliance of Vasia Photography! Watch this space to see details from the shoot in coming weeks!
"Our fancy fringe garlands adorn reclaimed wood swings to display Celsia Florist's artistic and colourful arrangements that are anything but ordinary this Valentine's Day and beyond," Spread Love Event's principal planner Ashley Bond said.
"With classic black and white stripes, dots, and fringe – it's a party in the window reminding passers-by that love is a big deal and worth celebrating."
We couldn't have said it any better! Thanks for helping us spread the love, Ashley!
Happy Valentine's Day friends and if you are passing by, come and share in the joy at our Kitsilano store.
If you haven't placed your Valentine's Day order yet, you've still got time! Click here to be directed to our online store where we can help you out.
From little things…
Feb 7
We are delighted to share with you a new range of products we are stocking at Celsia Florist.
The organisation is Strathcona 1890 Urban Seed Collections and their business is in seeds.
Strathcona 1890 has created collections of seeds that people with little or even no yard can grow. The idea behind the venture is that we can all produce a portion of the food that we eat, cutting down on our carbon foot print and becoming more connected with what we consume.
The seeds are all non-gmo, open pollinated, non-chemically treated for container gardens to be grown on urban balconies, roof top gardens and window boxes so not having a back yard is no excuse!
The seeds come in a variety of different collections including quick growing, nectar and pollen flowers, tasty and beneficial herbs and edible flowers for culinary use.
Each collection comes with full instructions and growing tips along with suggestions for even those with a black thumb!
Proceeds from sales of these unique collections of seeds also help create new jobs in the Downtown Eastside as well as help develop sustainable food growing programs at Vancouver's inner city schools, daycares and community centres.
You can buy Strathcona 1890 products in our shop or at our online store.
Read more about Strathcona 1890 here.
Spreading love with flowers
Feb 4
IT is undoubtedly the most significant day on the floral calendar and it is just around the corner.
Yes, you know the one… Valentine's Day.
Here at Celsia Florist we have spent the past month creating our 2013 Valentine Collection and we're finally ready to share it with you!
From traditional red roses and scented bouquets to garden-style arrangements and planters, we have floral designs for everyone you want to share some love and life with this February 14.
Here are some of our new additions.
You can see our full Valentine Collection and place your order online by clicking here here.
Designer's Choice Bouquets / Arrangements
Not sure what type of floral gift to give? Well the best floral gift you can give is the Celsia Designer's Choice Bouquet or Arrangement (w/ vase).
You specify the budget that you wish to spend and one of our experienced designers will take it from there. This allows us to use the freshest local product available, meaning your floral gift will last much longer than flowers that aren't in season locally.
This also means that the recipient will receive something that is truly one of a kind! Just have a look at
our floral gallery
and you'll see that you are in good hands.
Call us @ 604.731.3314,
order online
or email us
info@celsiaflorist.com
.
How to Order Fresh Vancouver Flowers
If you have a specific budget in mind, give us a call and one of our experienced Celsia Florists will assist you. We will offer you ideas and suggestions to make your floral gift special. Have a look through our latest designs below or take a look at our
Gallery
.
To place an order call our toll-free number 1-888-6-CELSIA (1-888-623-5742) or locally at (604) 731-3314
, order
Vancouver Flowers
online, or email us at
info@celsiaflorist.com
!
Vancouver Flowers
Unlike your typical vancouver florist, every single celsia floral bouquet is made unique and fresh. We take pride in selecting the freshest and most beautiful blooms for each order. We also carry and use exotic flowers that are not typically found in
Vancouver flower
shops, which helps our designs stand out.
Or e-mail us at
info@celsiaflorist.com
with the details of your request. Remember to include your name / number and we will confirm your order over the phone within 24 hrs.
celsia florist is located in the heart of kitsilano at west 4th and arbutus - 1930 Arbutus Street,
Vancouver
, BC V6J 3X7
Order a Celsia bouquet or arrangement today!
Call 1-888-6-CELSIA (1-888-623-5742) / locally @ 604-731-3314 or e-mail info@celsiaflorist.com
Vancouver Florist
Located in Kitsilano, Celsia Florist designs Weddings Flowers, Funeral Arrangements, Flowers for Special Events, and Corporate Arrangements. We also provide Vancouver with a variety of plants such as orchids, tropicals, cactus, money trees, bonsais and much more.

Celsia Florist can special order Flowers or Plants that can be delivered anywhere in Vancouver and the rest of the Lower Mainland. There is no order too large or too small for our designers to handle. We strive to provide the best floral designs for your style and budget